We've come a long way since 2007…
Grant funding provided to projects for LGBTQIA+ communities
In Co-funding, Meaning we leverage over $2 for every $1 we spend
Research articles & reports published
Partnerships with organisations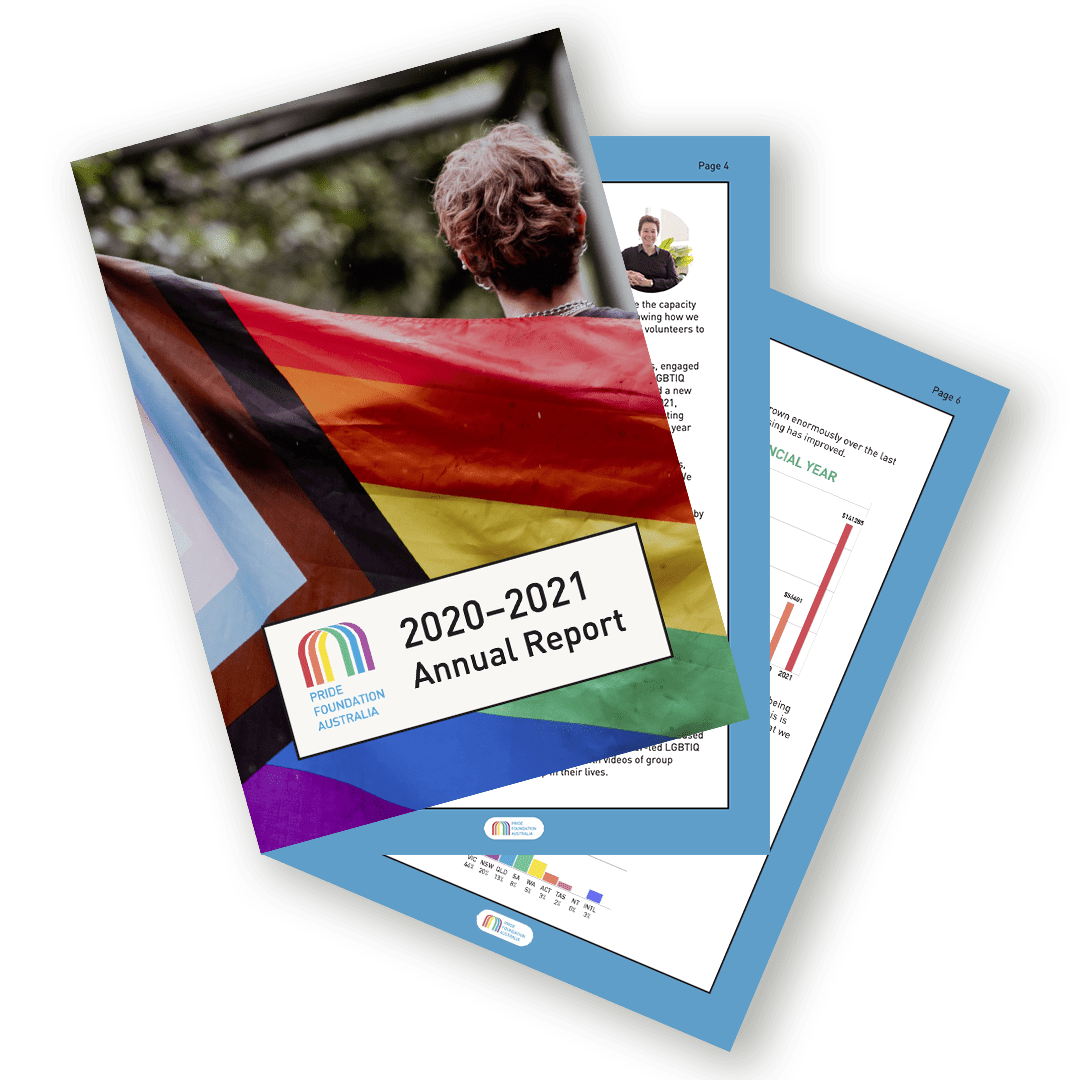 READ THE PRIDE FOUNDATION AUSTRALIA 20-21 ANNUAL IMPACT REPORT
Despite the circumstances of this last few years, it's been an incredible period of growth and opportunity for Pride Foundation Australia. 
We are proud of the strides we have made for LGBTIQA+ communities across Australia.
We funded the first project in 2011. In 2015 we co-funded for the first time with The Sidney Myer Foundation to offer a grant round, and this collaboration continues over two grant rounds per year. In 2016 our first bequest enabled further expansion of our grants program.
We have 2 major targeted grant rounds per year in collaboration with the Sidney Myer Fund with a total amount of $40,000 of which PFA contributes $20,000 per year. We measure success in a number of ways including the grant round traction, the application success rate, the national reach and the geographical reach.
Pictured: Refugee Advice & Casework Service, recipient of a PFA & Sidney Myer Grant in 2020
Major Grant Application Numbers
Families, Individual commission
Youth, Families and Ageing
Ageing, with Sidney Myer Fund
Disability, with Sidney Myer Fund
Suicide, individual commission; donor preference
Refugee and Asylum Seekers, with Sidney Myer Fund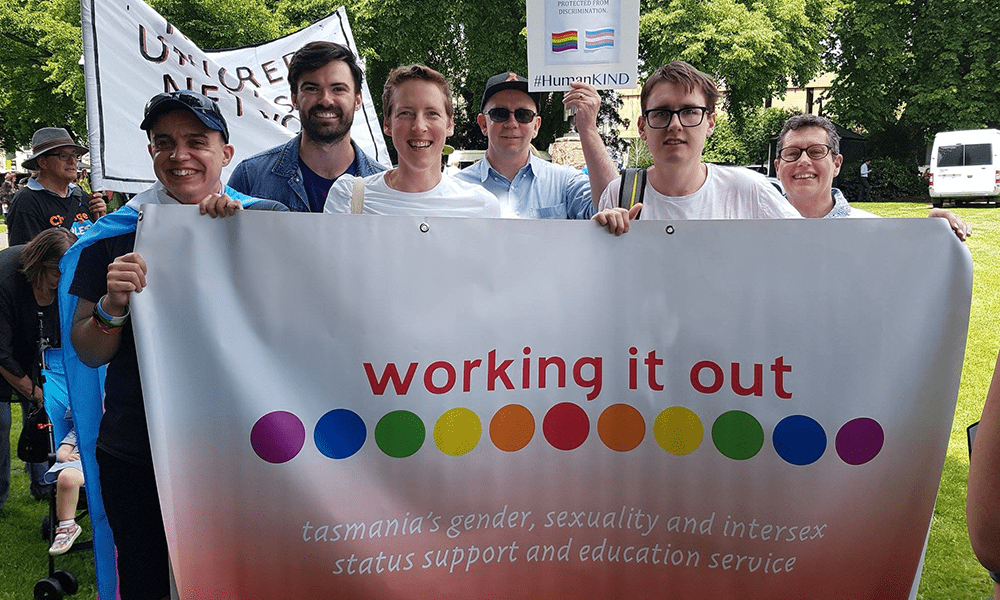 PAST MAJOR GRANT RECIPIENTS
Since 2016, we've funded major grant rounds of up to $25,000 towards systemic change for the betterment of LGBTQIA+ communities.
Supporting grassroots lgbtqia+ organisations
Since July 2017 we have had 4 small grant rounds per year for a total of $10,000, with most rounds resulting in 4 to 5 small grants awarded of $500 each. These grants have been increasingly popular amongst individuals and tiny grass roots LGBTQIA+ organisations. A total of 156 applications have been received to December 2020 resulting in 67 small grants receiving a total of $27,500.
The Small Grants program fills a gap that has existed in philanthropic support for small community groups, especially in regional and rural areas and for emerging activist and community groups. We understand that it is often difficult for these groups to access our large grants or mainstream philanthropy due to the requirement for legal status such as incorporation, and DGR status or finding an auspice that has DGR status.
Notably, a higher proportion of rural and regional applications have been successful than in the larger grant rounds with 28 of the 56 successful applicants (50%) being rural or regional compared with 17% of the large grant applicants.
Location of successful small grant applicants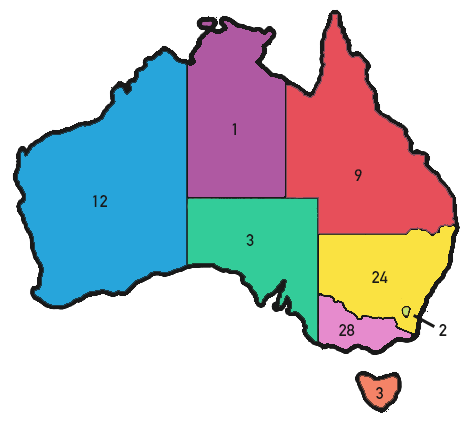 AllOut social group, Blacktown NSW, Small grant recipient round 2, 2019 for low-risk social events within a safe space, and by establishing and promoting positive representations of queer people in Blacktown
"We were able to comfortably resource a number of events across a four month period. Examples of these events included a pizza and games night, (non-alcoholic) paint-n-sip event, and an end of year dinner event. We saw an estimate of 80 young people attending one or more of the events across the four month period.
We were unexpectedly contacted by a NDIS support worker youth service. At two of our events (paint-n-sip, end of year dinner) we hosted multiple LGBTIQ+ young people from this service. This was a benefit as it allowed us to develop connections with other services and become more inclusive as a service ourselves."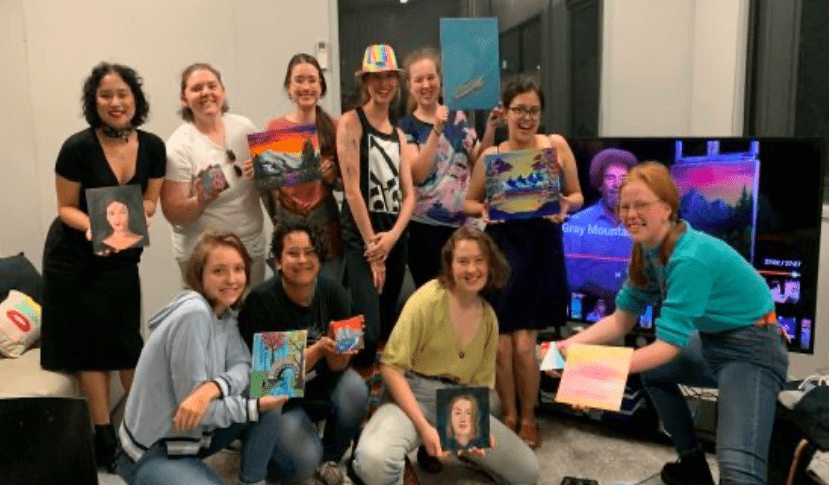 WORKING FOR OUR COMMUNITIES
Pride Foundation Australia (formerly GALFA) became operational in 2007 and since that time has: 
Funded a range of purposeful and impactful projects for and by LGBTQIA+ communities
Fundraised to increase the organisation's scale and impact of projects and support our sustainability
Identified and built partnerships and collaborations with mainstream philanthropy
Commissioned projects to understand the needs of the LGBTQIA+ communities and people of Australia
Pictured: Mellem speaking at our Disability Forum in Feb 2019
We have developed a truly national focus and reach.

We are growing incrementally in our fundraising and grant giving.

We are stimulating further funding development by seed funding areas of need.

We are achieving long term social change in overcoming LGBTQIA+ disadvantage and discrimination.

We are building capacity through our partnerships and focus on collaboration, both within LGBTQIA+ community and in the mainstream, and developing capacity within our LGBTQIA+ communities across all ages and among the most marginalised groups. 

We rigorously evaluate our work to demonstrate the impact that our donors and partners achieve, and to continuously improve our effectiveness and efficiency.
Where the money comes from
Source of funds 20/21 financial year
Hover over graph to view % of funds by source
Where the money goes
Expenditure to December 2020
Hover over graph to view % of expenditure by focus
Expenditure against funding source
Hover over graph to view the $ amounts of expenditure by focus area
We aim to be financially efficient keeping administrative costs as low as possible and spending a significant proportion of funds raised on a mix of small and larger grants and commissioned projects.
Our income increased significantly in 2018, as the result of a Victorian Government community capacity development grant. This enabled us to engage a marketing consultant to develop our marketing strategy resulting in a rebranding of the organisation, formerly GALFA, to Pride Foundation of Australia. This role ended in March 2019 and was replaced by a part-time marketing and communications manager role that is now ongoing. This position is currently funded by a Snow Foundation grant.
As our fund raising has accelerated, particularly since 2016, this has enabled a proportionate growth in projects funded in a given year. Since the organisation began granting in 2011, the average proportion of our income used to fund projects has been 46%; however this has significantly increased over the last 2 years to 72%. We have an ongoing target of 75% of all income raised to be used to support projects, with no more than 25% for essential administrative spending including attending community events, promotions, meeting costs and financial audit (part pro-bono).
We know that it is essential to spend money on marketing and communications to attract more donations. Some of our funds raised are also invested ethically to build our corpus, which is essential to ensure the future sustainability of Pride Foundation Australia. To date, we have invested $100,000.