If you're reading this, you're likely considering holding a fundraising event at your workplace to raise money on behalf of Pride Foundation Australia. So first off, thank you for including PFA in your charitable activity! Your support is greatly appreciated, and contributes to addressing systemic issues that affect the most vulnerable LGBTQIA+ communities.
At Pride Foundation Australia we collect our donations using GiveNow, an Australian-based fundraising platform created by the team at ourcommunity.com.au to support philanthropic organisations like ours to fundraise easily, and making the act of donating simple for our supporters.
GiveNow also makes it easy for you to fundraise within your workplace on behalf of PFA with their CrowdRaiser solution.
What is a CrowdRaiser?
A CrowdRaiser enables your business to create its own unique fundraising page within the context of a larger Pride Foundation Australia fundraising campaign.
GiveNow manages all the important parts—like start and ends dates, setting targets, processing donations and issuing tax receipts—so you can focus on hitting goals and having fun for a good cause.
Why should our workplace create a CrowdRaiser for our fundraising event?
Of course you can always direct your coworkers, customers or clients to donate directly to Pride Foundation Australia, however, setting up a CrowdRaiser for your workplace fundraiser event will offer you greater insights into the overall impact of your event.
Through a CrowdRaiser, you can:
Communicate your own or your workplace's reasons for supporting our cause.
Set a target for your workplace or business to collectively reach in donations.
Invite your coworkers to help you manage your fundraiser as a team.
Track how much you have raised as a business for Pride Foundation Australia.
Report final donation totals and the success of your fundraiser at the end of the event.
How do I create a CrowdRaiser to start fundraising for Pride Foundation Australia?
Here we'll take you step-by-step through the process of setting up your own CrowdRaiser to manage your workplace fundraising event.
Step 1: Locate the PFA campaign you want to fundraise for
We accept donations year-round at Pride Foundation Australia, but we also run specific fundraising campaigns throughout the year that focus on fundraising for a particular area of need. The first thing you'll need to do is head to the campaign page you want to fundraise for, whether it's our general donations page or a specific campaign, like our Pride Month fundraisers, which happen every June.
Step 2: Create your CrowdRaiser
Click the "Create CrowdRaiser" button and you'll be able to set up your own fundraising event with start and end dates, targets, and space to communicate why fundraising for Pride Foundation Australia matters to you.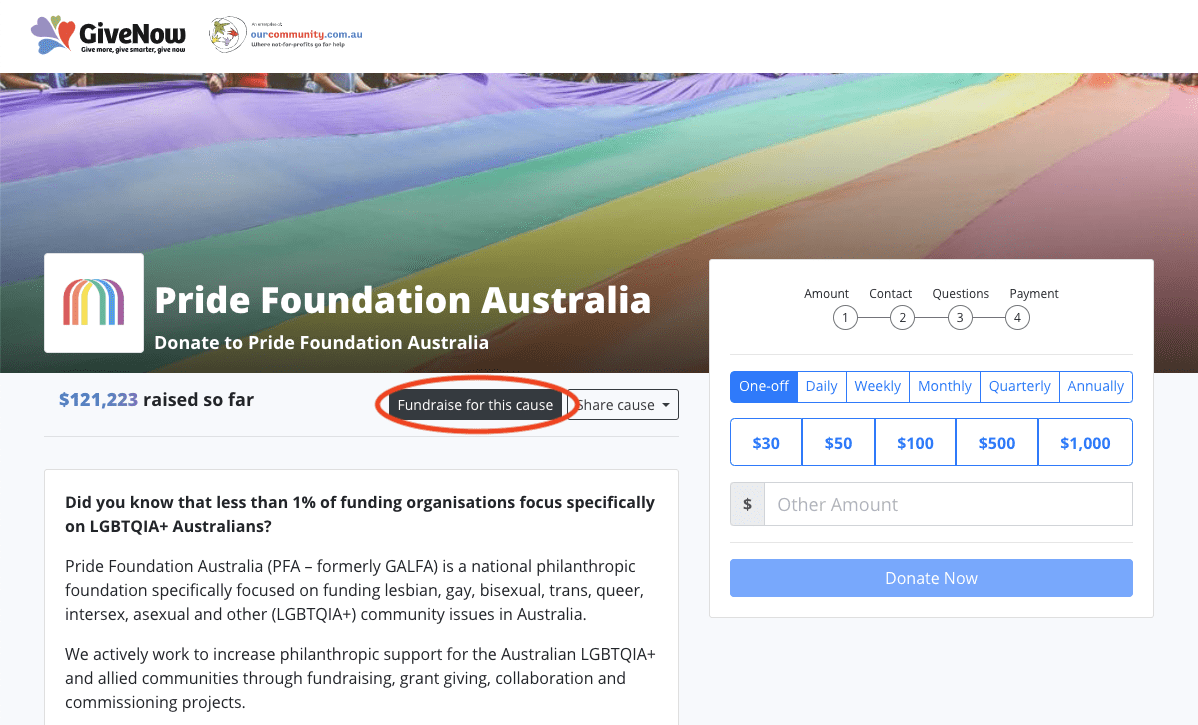 Step 3: Enter fundraiser details
First things first, you'll be asked to provide your email, a title for your fundraising event and you'll even be able to create your own unique URL!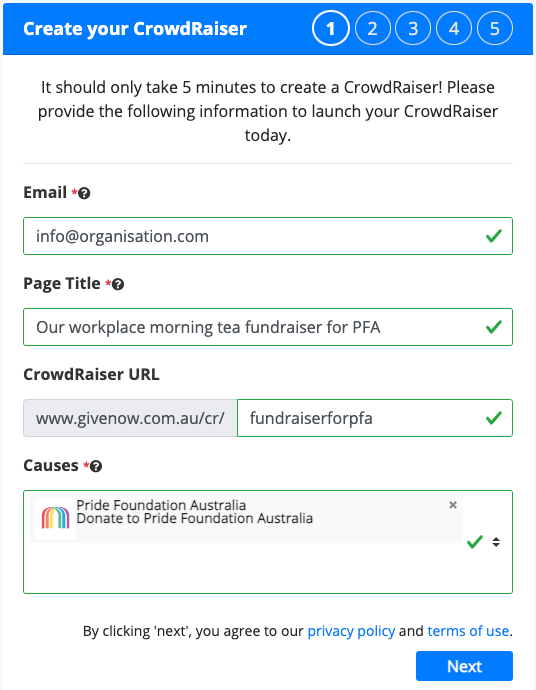 Step 4: Invite your team,
On the next page, you'll have the opportunity to invite any coworkers you want to assist you in managing the fundraiser through GiveNow, and you'll also be able to add your own message to communicate why supporting Pride Foundation Australia is important to you or your business.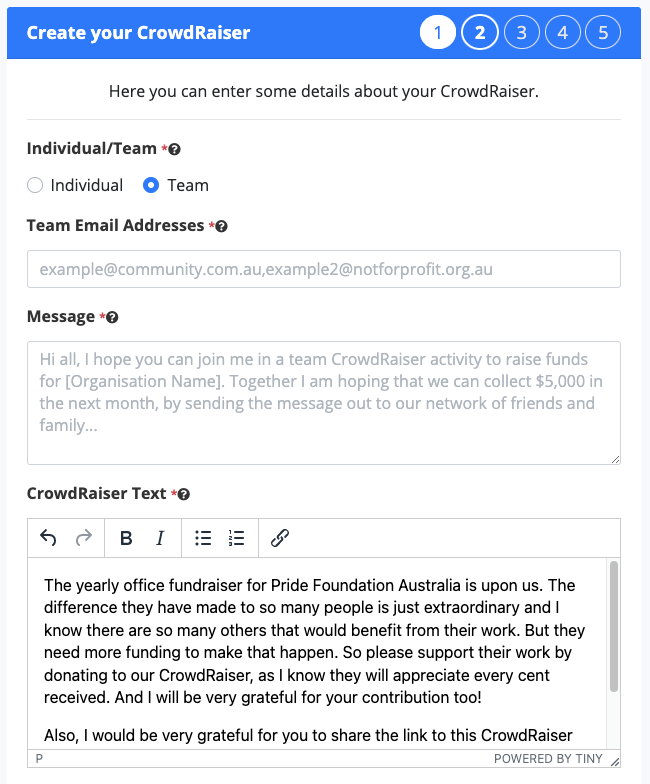 On this page you can also set a start and end date for your fundraiser, set a donation target, and select to receive daily donation updates: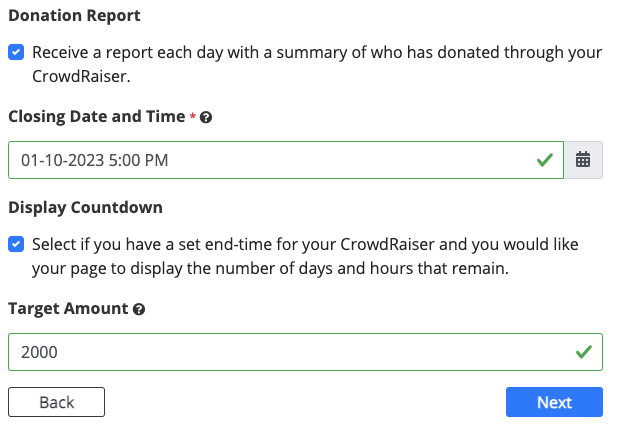 Step 5: Add in your fundraiser creative
From there, you can upload a fun cover image related to the theme of your fundraiser, a profile picture or logo, and you'll also have the opportunity to add additional imagery and embed a video from YouTube.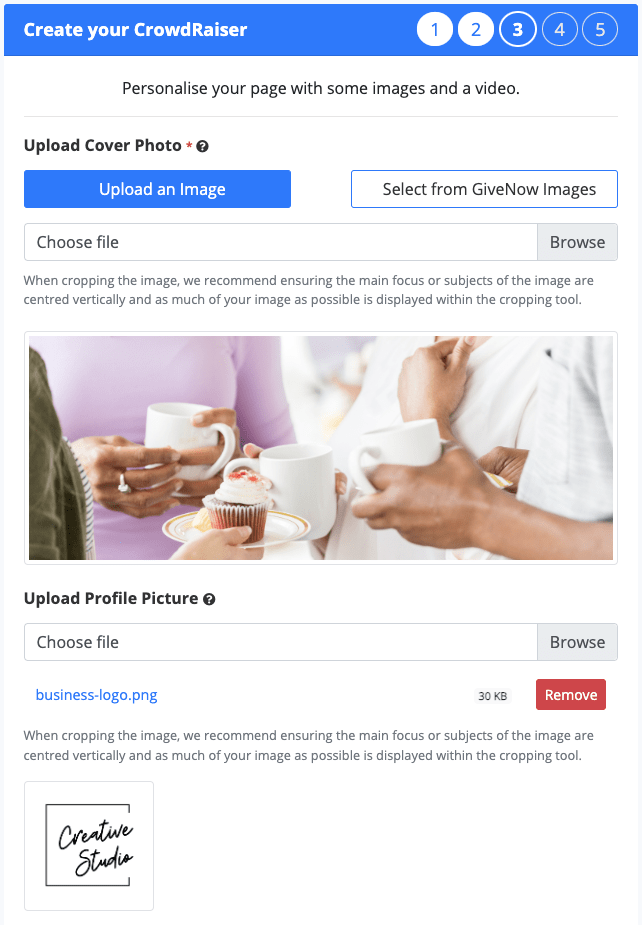 Step 6: Create your logins
Lastly, you'll be asked to provide a name and a password, which you'll use along with your email to log in and manage your CrowdRaiser.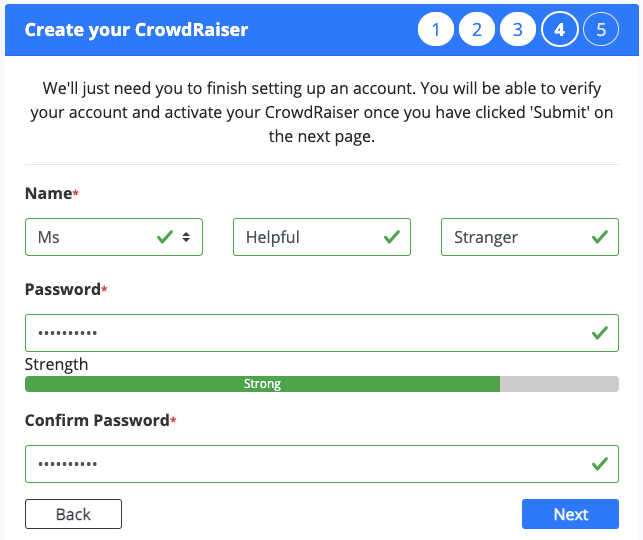 Step 7: Publish your fundraiser!
When you've finished, you'll be provided with an example of what your final CrowdRaiser will look like, and all that's left to do is hit "Publish".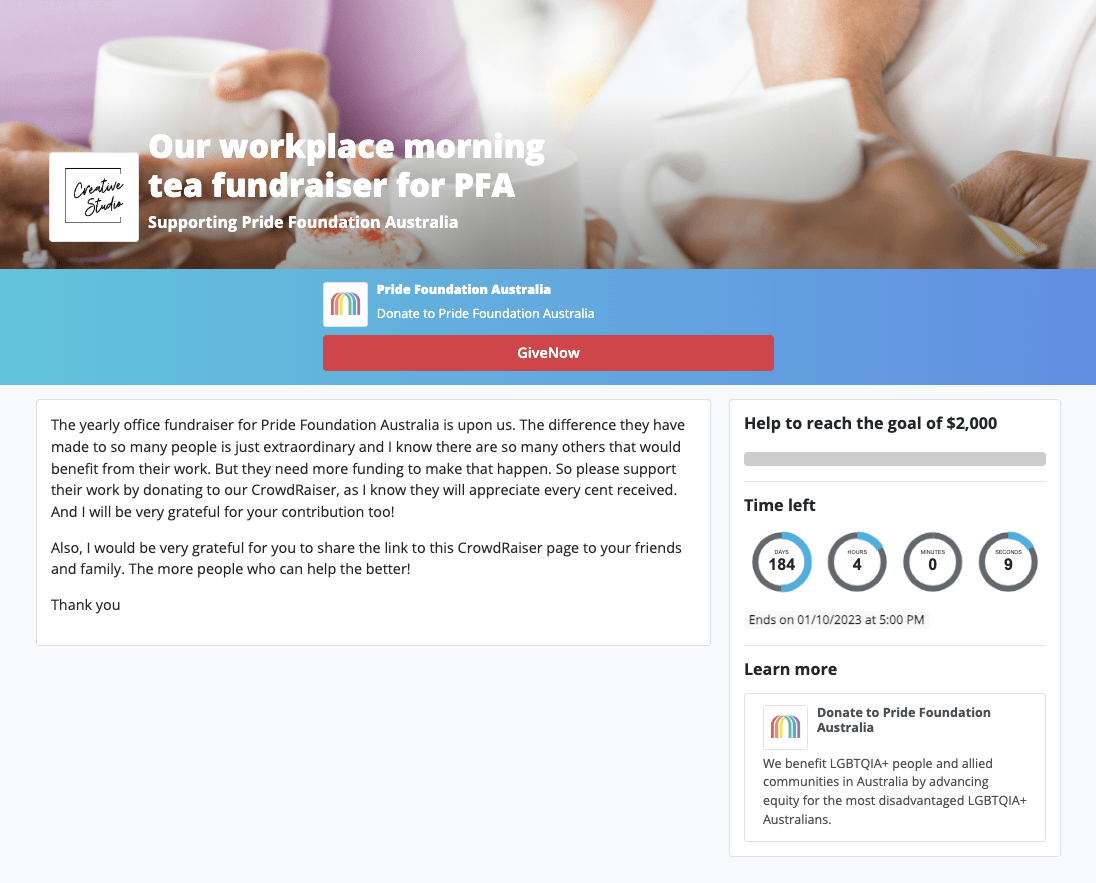 Thank you for supporting Pride Foundation Australia
Once again, we want to thank you for choosing PFA as a beneficiary of your business' charitable activity. Every donation we receive, big or small, means a great deal to us and increases our impact on supporting the most vulnerable LGBTQIA+ communities here in Australia.
We hope this guide has been helpful, if you have any other questions, feel free to get in touch.