For the fifth year running, we're thankful French Connection AU has chosen to support Pride Foundation Australia during the pride season through their Pride Collection, with 100% of net proceeds being donated to PFA.
French Connection Creative Director Gavin Gage says, "we are excited to collaborate with the PFA for the fifth consecutive year to assist with the important philanthropic work they do in the LGBTIQA+ community. It's a partnership we look forward to each year."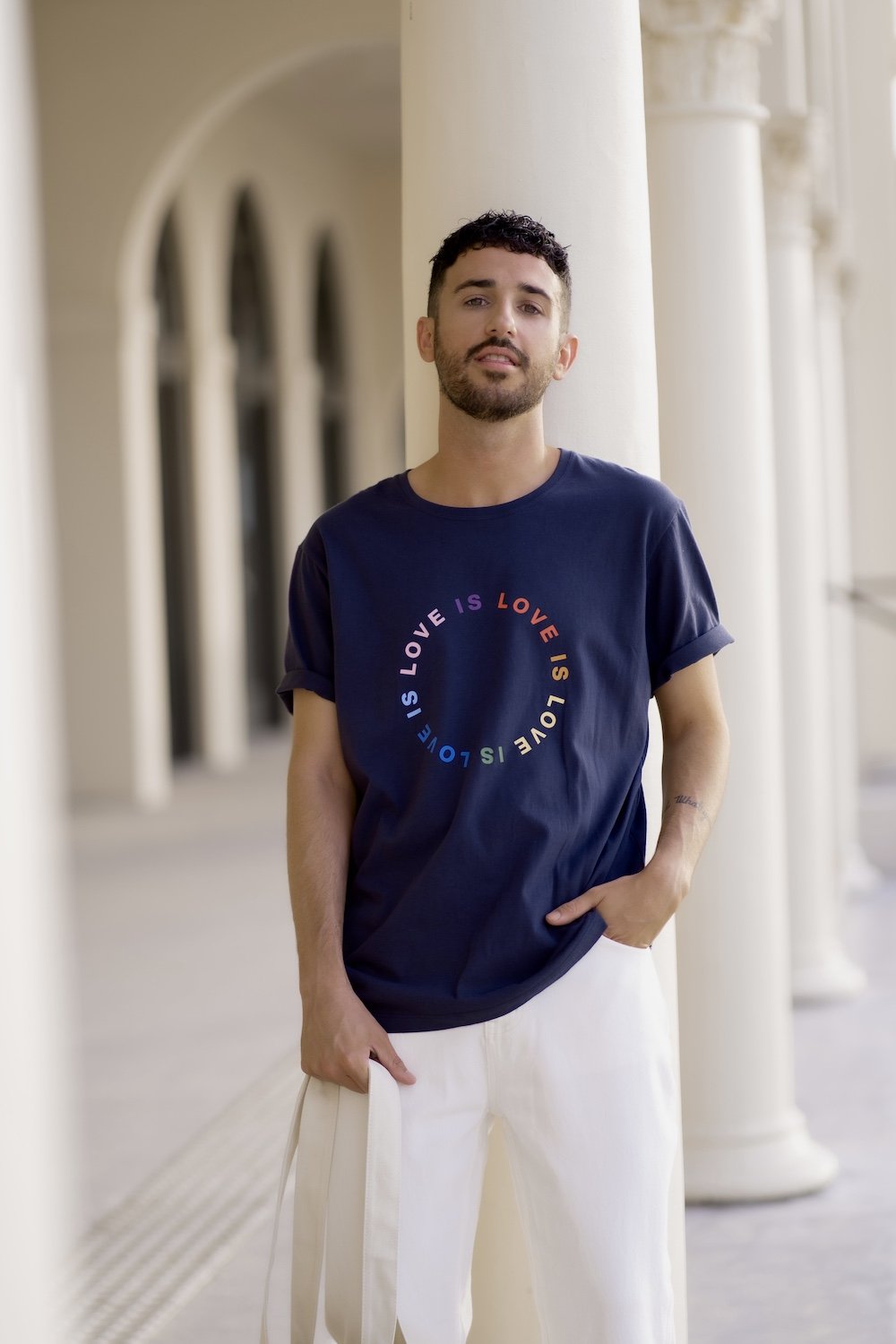 French Connection's ongoing support year after year has helped not only to raise funding for Pride Foundation Australia's work, but also to elevate our organisation's awareness to a broader national audience.
PFA chair Ruth McNair states, "PFA is excited to once again partner with French Connection for its Pride collection. We love the range and know that it helps LGBTIQA+ people and allies to wear their pride in supporting LGBTIQA+ communities. The funds raised will support our work with some of the most disadvantaged members of our community."
Having launched in the last week, French Connection have also called on familiar faces in MasterChef alum Brendan Pang, and AFLW player Chelsea Randall to further promote the Pride Collection – a capsule collection of their most loved styles designed to celebrate the LGBTQIA+ community.
The Pride Collection features a Love Is Love T-Shirt, Rainbow Singlet, Pride Singlet, Pride Logo Shopper and Pride Socks , and is a now available to purchase from selected French Connection concept stores, selected Myer stores and online at www.frenchconnection.com.au.