Our second round of Small Grants of up to $750 have been awarded. Please join us in congratulating these six successful applicants and take your time to learn about the projects these individuals and organisations are doing to support LGBTQIA+ communities.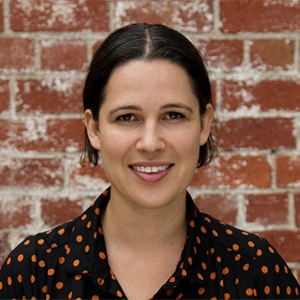 Naomi Ball
With a love for both fiction and documentary, Naomi Ball has been working as a director, producer and assistant director on short films, web series and content.
Influenced by her experience as a queer woman and a passion for social and environmental justice, she seeks out stories that amplify diverse voices and change minds through entertaining narratives. Most recently Naomi has been directing and producing social impact content for non-profits and purpose-driven organisations, and directing an independent documentary about trans youth.
"Who I Am" is a short documentary film exploring the surprisingly common crossover of transgender and neurodiverse identities, through the journey of Charlie, a trans teen who is also autistic. Central to the film are Charlie's own original animated characters, which guide the viewer into Charlie's inner world. 
The Pride Foundation Small Grant will be used to pay Charlie for designing the animated characters that will feature in the film.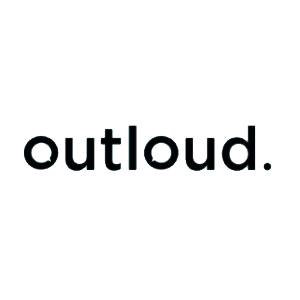 Outloud
Outloud is a multi-arts company that exists to enrich and empower the young people and wider community of Bankstown Canterbury area. Our projects have taken the forms of rap and music production and performance, theatre, performance and written poetry, magazines and publishing, dance, multimedia, interview recording, bus tours, indigenous dance and language and oral histories.
Outloud's Muslim Peers Project is for young queer or questioning Muslims, and aims to support young queer Muslims to find a supportive, celebratory community of peers and friends with care resources around them.
This grant will go towards holding a PRIDE picnic at the Bankstown Arts Centre for the Muslim Peers Project participants and their allies.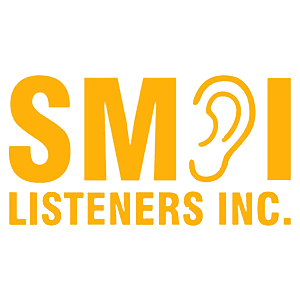 SMBI Listeners Inc.
SMBI Listeners Inc. is a truly community-driven and focused approach to improving the wellbeing of children and families on the picturesque Southern Moreton Bay Islands. An offshore 5 island community isolated from mainland Australia by much more than the waters of Moreton Bay.
SMBI Listeners Inc. aim to hold Community Conversations with members of their Community—in particular families who identify as LGBTQIA+ or support a loved one who identifies as LGBTQIA+—for the purpose of deepening the understanding of their lived experiences and what the Community can do to continue to ensure their stories are heard and supported.
The funding from this grant will go towards hall hire, catering, ferry & facilitators fee.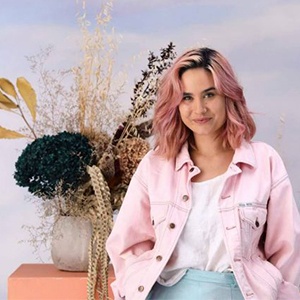 Kasia Vickery
Kasia Vickery is an emerging LGBTQIA+ identifying writer, director and performer from Sydney. Right now, Kasia is working towards the world premiere of Taz vs The Pleb, an Independent theatre show, programmed at Flight Path theatre as part of Sydney Fringe Festival, featuring a diverse ensemble of fantastic emerging LGBTQIA+ performers and designers.
Taz vs The Pleb is a comedy about the same-sex marriage plebiscite and some young queers who steal surveys to rig the results.
The funds from this Small Grant will go towards securing a safe and inclusive rehearsal space.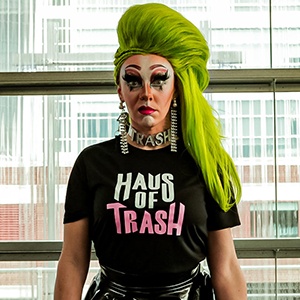 Haus of Trash
Haus of Trash is a community of performance artists presenting professional, high-calibre shows both state and nationwide, created by Trey L'Trash.
Our Small Grant contribution to Haus of Trash has gone towards developing a queer reimagining of Amy Winehouse's music, featuring drag artist Trey L'Trash, singing, a 9-piece band and professional dancers, the majority of whom identify as either LGBTQIA+, afab or non-binary.
If you're a Hobart local, view all the event details here pick up a ticket to the event on September 24th 2021.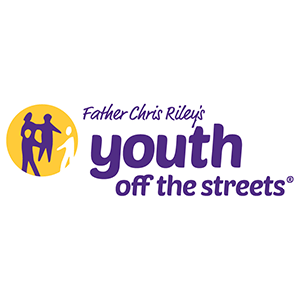 Youth Off The Streets – Step Up
Youth Off The Streets is a leading Australian youth services organisation. We work with young people, their families and communities to create safety, offer support and provide pathways to a positive future. Their Step Up program works with 16-18 year olds who have experienced childhood trauma and disadvantage. A number of young people who engage with the program also identify as LGBTIQ and /or have friends, siblings or caregivers who do. 
They will be using their Small Grant to purchase a rainbow flag, as well as books and magazines that sensitively explores the LGBTIQ experience as a young adult. All items have been endorsed and recommended by the community and will be an important edition to the school's modest library.