Around 50 people attended the launch on a sunny afternoon at the M Contemporary Gallery. This was designed to introduce GALFA to prospective donors and supporters in NSW. Our Patron, Emeritus Professor Dennis Altman inspired us to become generous financially, to match the long history of generosity in action for the LGBTI communities.
Fiona Wilkie, GALFA Treasurer, launched our Small Grants program; and Ruth McNair, encouraged people to consider volunteering for GALFA.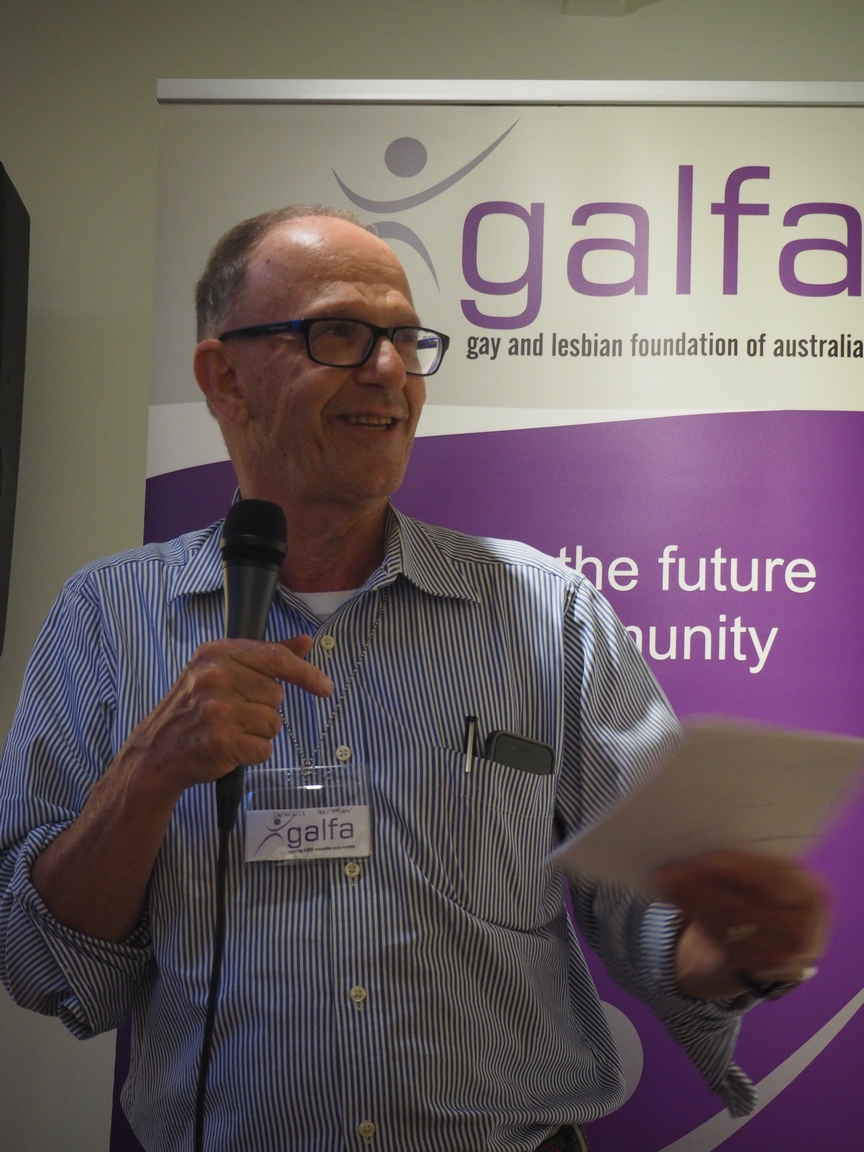 "Now it's time to donate to our community", Prof Altman
In launching GALFA in Sydney, Prof Altman highlighted that many people in our community have consistently and generously given time to many of our community's causes. The immense mobilisation of talent and effort to provide support, advocacy and education during the HIV/Aids epidemic was one example, and the queer celebrations around the country, of which Mardi Gras and Midsumma are the best known, are further examples. Volunteerism is very strong across our community, in both big and small events and organisations. It has not often been matched by a willingness to donate money.
While much progress has been made, discrimination and disadvantage still exist in our queer communities, and Prof Altman emphasised that we cannot rely on government to fund everything that we need. Those who have benefitted from modern Australia should now think about financially giving back to their community, and GALFA stands out as a well-run queer community charity.
Prof Altman also highlighted the need for adding a queer voice to refugee discussions and detention off-shore. Some of these refugees fled because their sexuality made them criminals in their country, and they are currently facing the possibility of harassment and imprisonment if they seek resettlement in Papua New Guinea.
In concluding Prof Altman sowed two thoughts. As our community grows and evolves, we have a responsibility to find resources for own members.  Second, queer issues are not just our issues but issues that intersect with equality and justice for all.