The 2022 Victorian Pride Awards (formerly known as the GLOBE Community Awards) were held on Friday February 3rd, 2023.
While Pride Foundation Australia was not a nominee this year, we want to celebrate and congratulate members of the PFA community who received nominations and awards this year.
Firstly, we're delighted to congratulate our former board member Colin Krycer for taking home the award for Volunteer of the Year for his work with Thorne Harbour Health, which recognises "the work of a Victorian LGBTIQ+ individual who has shown outstanding commitment through volunteer work in our communities."
Colin has been a devoted volunteer to organisations around LGBTQIA+ issues for more than 35 years—he has been volunteering at Thorne Harbour Health alone since 1987! Colin joined the Pride Foundation Australia board in 2007 and remained with us right up until the end of the last year, however his involvement in volunteering spans myriad organisations including ALEPH, Melbourne Rainbow Band, Melbourne Gay and Lesbian Chorus, JOY, ALSO Foundation, Positive Attitude, the Melbourne AIDS Memorial Candlelight Vigil and Quilt Project Inc.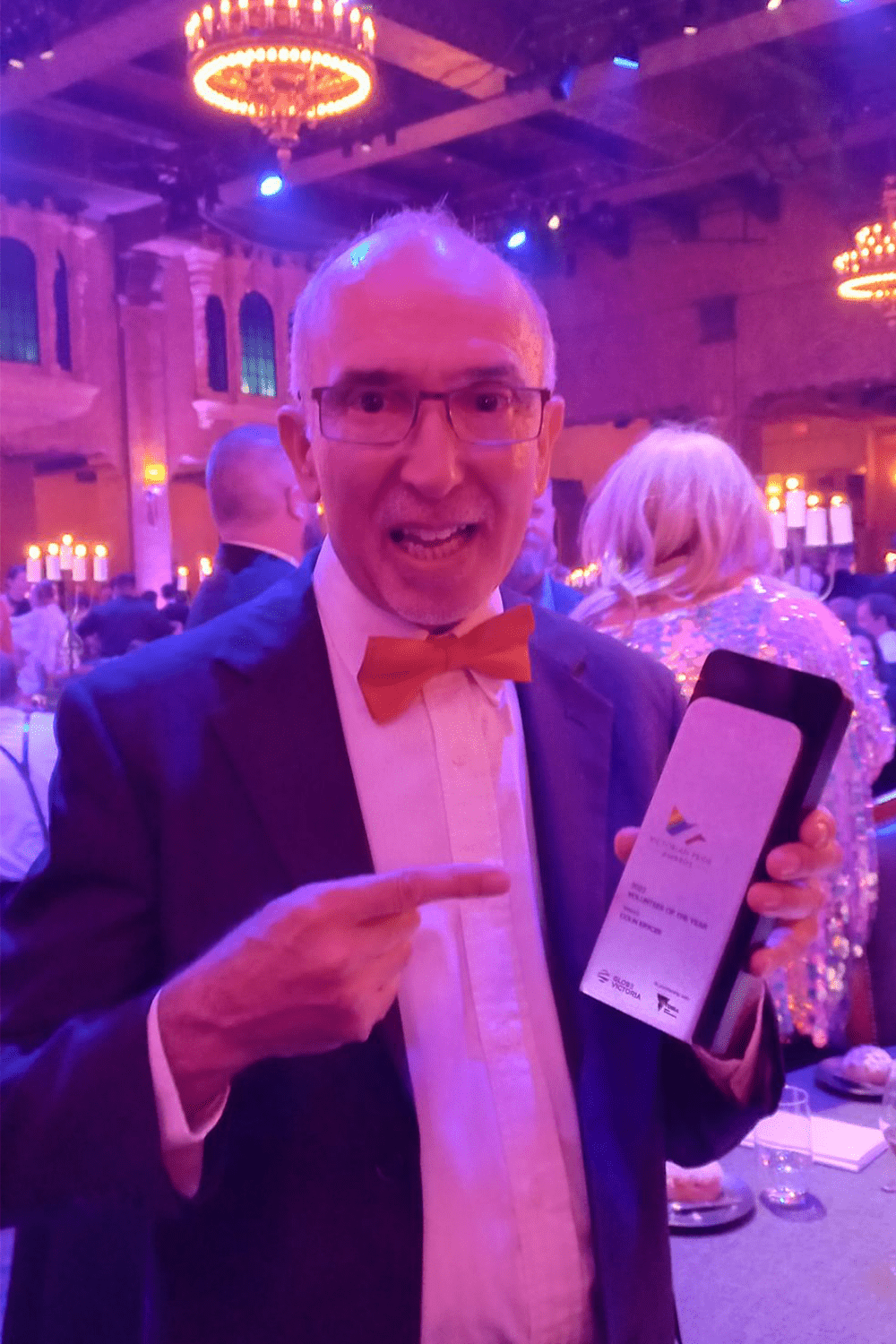 Secondly, we want to congratulate PFA admin assistant and tireless advocate for LGBTIQA+ and disability inclusion, Ruby Mountford for their nomination the Person of the Year award.
And finally, to celebrate Margherita Coppolino, advisory committee member for PFA's work with LGBTQIA+ people living with disability, who won Person of the Year, which recognises "an LGBTIQ+ individual who has led the way in driving inclusion, building capacity and connection between LGBTIQ+ and broader communities".
Gorgeous moment as #VicPrideAwards Person of the Year Margherita Coppolino shares the stage with Ruby Mountford and Adele 'Delsi Cat' Moleta and many more tonight @GlobeVictoria pic.twitter.com/KCUlU6cdjo

— Thorne Harbour Health (@ThorneHarbour) February 3, 2023
We're delighted to see the achievements of our colleagues and fellow advocates recognised at these awards. Follow this link for the full list of nominees and award winners for the 2022 Victorian Pride Awards.
Feature image credit to Thorne Harbour health twitter account