End of life decisions can be difficult enough without the added complications that can arise from being LGBTIQ. An excellent resource has been developed by COTA Vic with Transgender Victoria. This was funded by a $15,000 Myer-GALFA grant round in 2016.
This project is an excellent example of what can be achieved when a mainstream organisation partners with a LGBTIQ advocacy group.
This resource is available at cotavic.org.au/info/looking-for-information/lgbtiq-resources/.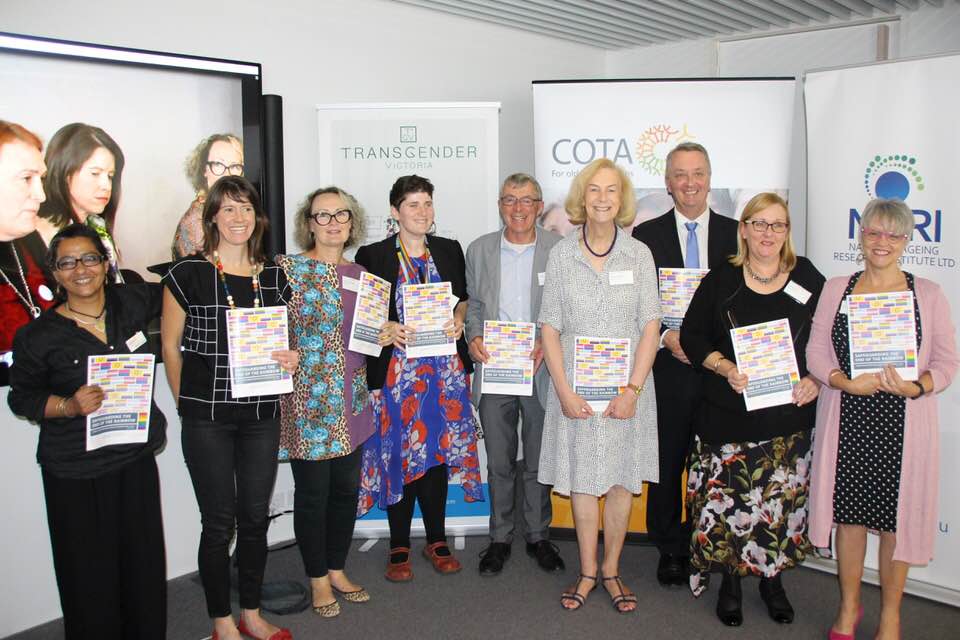 Ian Gould representing GALFA at the launch, with Minister Martin Foley and members of TGV, COTA Vic and NARI